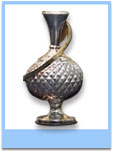 In a bid to promote excellence in the fields of science & technology, cultural pursuits and journalism, the Kamal Kumari National Awards were instituted by the Kamal Kumari Foundation more >>>

Sponsor meritorious students in national institutions of repute.


Scholarships for handicapped and needy students.


Build and innovate public facilities.


Offer medical aid to the needy.


Restore Namghars and Satriya Cultural Centres in various parts of Assam.


Sponsor / Financially assist institutions for performing arts, paintings etc.


Financially assist publication of rare Assamese literary works.